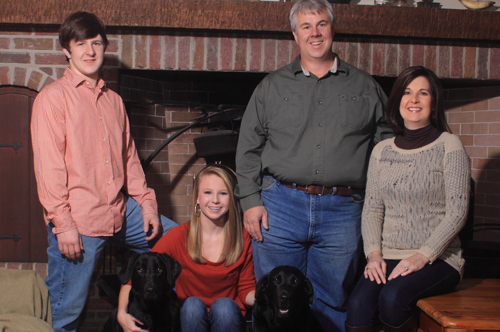 About Tony Barwick
Tony Barwick is a man who knows what is means to work hard. Raised in the town of Pinewood, he began working on his small family farm at a young age. While attending Furman High School(class of 1980), he held jobs in a small country store, with a landscape and irrigation company, and as the garbage collector for the Town of Pinewood.
During his teens, while in the Sumter County 4H Club, he won a national award for judging poultry, earning him a scholarship to Clemson University. While working his way through college, he graduated Cum Laude in 1984, with a BS Degree in Poultry Science.
After studying economics in graduate school at Clemson, he returned to Sumter in 1987 to take a job at Palmetto Pigeon Plant. Tony worked his way up through the company ranks, today he is the President, CEO and major shareholder. Under his leadership, the business has expanded, now employing more than sixty people in Sumter and Clarendon Counties.
For several years now, Tony has been involved in commercial real estate development. He has led the way in bringing apartments to downtown Sumter, through the renovation of several historic buildings. More apartments are planned for 2012.
He currently serves on the Sumter Downtown Economic Development Board and has served on the Tuomey Board of Governors and the YMCA Board. He has been a Sunday School teacher, President of the Sumter Rotary Club, and President of the SC Poultry Federation.
Tony and his wife, Dale, have two teenage children - Will and Leah. Will attends Sumter High School and Leah goes to Wilson Hall, where Tony is a JV football coach.
Tony is committed to his family, his community, his state, and his country. He is a man of vision and determination with a strong work ethic. Let him work hard for you.